CLARKSBURG — Former and current WVU College of Law students say the clinical law program is an indispensable part of the curriculum.
WVU College of Law graduate Denali Hedrick, 25, came to the College of Law from Seneca Rocks. The 2021 graduate lives and works in Charleston. She worked in the Litigation and Advocacy Law Clinic while in her third year at the law school.
Despite feeling the normal anxieties of practicing for the first time, looking back on my last year, the College of Law prepared me well for practical advocacy in the Litigation Clinic. The degree requires you to take various procedural, doctrinal and writing courses over your first two years of study. By the time I worked in the clinic in year three, I was ready and excited to help my "own" clients. The most important experiences I had at the College of Law that prepared me for clinic were taking Civil Procedure and Trial Advocacy with Professor [Charles R.] DiSalvo and preparing for Lugar trial competitions with my classmates and great trial attorneys. The network of brilliant law professors upstairs, who are always willing to consult with clinicians on any complex issues, was also a great resource. …
My biggest takeaways related to fundamental aspects of lawyering. While I had worked two summers at a great law firm and learned so much through those experiences, I picked up a great deal about the attorney-client relationship through having my "own" clients. Everyday communication with and counseling of clients is necessarily more hands-on throughout the clinical experience, and so was advocacy. I got to interview clients, take depositions, bicker with opposing counsel, argue in hearings and prepare my own litigation strategy. I learned all about filing in several West Virginia counties, a very important thing that law school can't really teach you. The true importance of something law school did teach me, which is to always be appreciative of and respectful to every office administrator, was abundantly clear. …
I worked in two clinics during my last year of law school, the General Litigation Clinic and the Supreme Court Clinic. One of my professors in the Supreme Court Clinic recommended me and helped me to land my upcoming job as a federal judicial clerk for Judge [Joseph R.] Goodwin in the Southern District of West Virginia. After clerking, I hope to practice as a litigator, where I know every day I will use the skills I began honing in clinic.
WVU College of Law graduate Jordan Dishong, 24, is from Lexington, Kentucky. Dishong is working at the Harrison County Public Defender's Office in Clarksburg.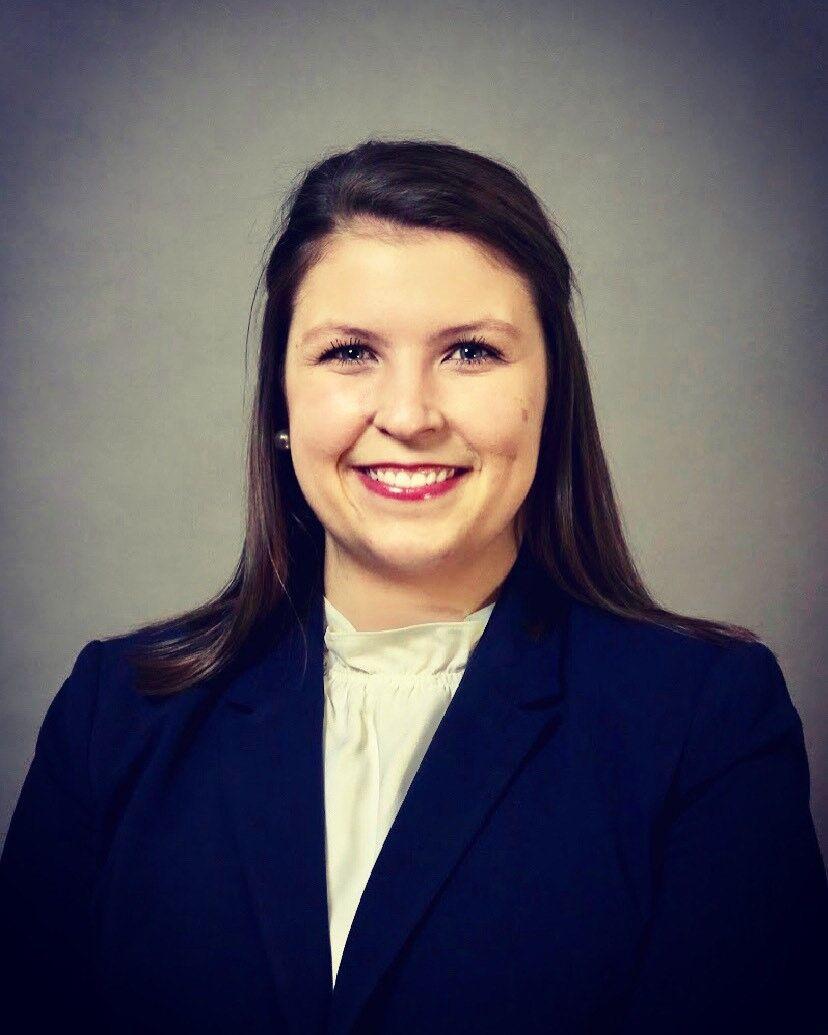 Law school certainly gave me the knowledge I needed about the legal aspect of the work I would be doing in the clinical setting. Core law school classes taught me about the law, how to spot the issues and how to write a comprehensive legal document. However, nothing in the classroom setting can really prepare you for how to interact with clients in a criminal justice environment or how and when to file a motion in court. That is what I learned while in the West Virginia Innocence Project Clinic. I received real-world experience and more "real-life" legal skills. …
First, and most importantly, I learned how to interact with clients who were incarcerated and their families. I learned how to treat our clients with both the respect and dignity that they deserve. Additionally, I learned that listening to our clients' stories and understanding their needs was oftentimes more important to them than anything I could do in a courtroom. I also learned how each judicial system worked both within the state and federal levels — the local rules and nuances of each court. …
I was fortunate enough to have a wide variety of experiences in law school (i.e. other on the job placements like the Northern District of West Virginia Federal Public Defender's Office and the Harrison County Public Defender's Office). These internships, combined with the West Virginia Innocence Project clinic, all equally prepared me to go out and be the best attorney for indigent clients that I can be.
Third-year student Holly Nye, 25, grew up in Hartsgrove, Ohio. This summer, she worked as a law clerk for Meyers, Roman, Friedberg & Lewis LPA in Cleveland, a mid-sized firm offering a full spectrum of legal services to individuals and businesses of all sizes. She will work in the Entrepreneurship and Innovation Law Clinic in the upcoming academic year.
I'm looking to apply the conceptual knowledge I have acquired over the last two years of law school to real-world scenarios. It's one thing to read about case law and hypotheticals in a classroom setting, but it's a different experience to see how these concepts fit into real client situations. In that capacity, I'm also hoping to continue honing my legal writing and drafting skills while providing services to local clients. …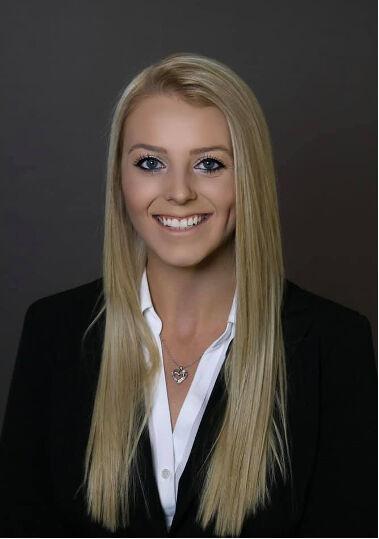 Around the WVU and Morgantown community, the Entrepreneurship and Innovation Law Clinic has a reputation for positive impact, both for students as well as for clients. Prior employers, as well as older law students, have both informed me that the clinical program at WVU is incredibly rewarding and provides an academic experience like no other. …
I know without a doubt that the time I will spend in this clinic will impact the type of attorney I will one day become. Having the chance to serve the West Virginia community while strengthening my legal skills will help prepare me for the next step in my career post-graduation.
Third-year student Dan Granfield, 27, is from West Haven, Connecticut. He lived in the District of Columbia over the summer, where he interned with the Department of Justice in the Disability Rights Section of the Civil Rights Division. He will work in the Immigration Law Clinic in 2021-22.
I'm looking to finally put everything I've learned so far and apply it to real-life practice. The experience that the clinic offers cannot necessarily be replicated in a classroom setting, and I am excited to take on my own clients and practice as an attorney under supervision. In doing so, I'll not only get a feel for life as an attorney, but I'll build confidence that I can bring to my post-graduation employment. …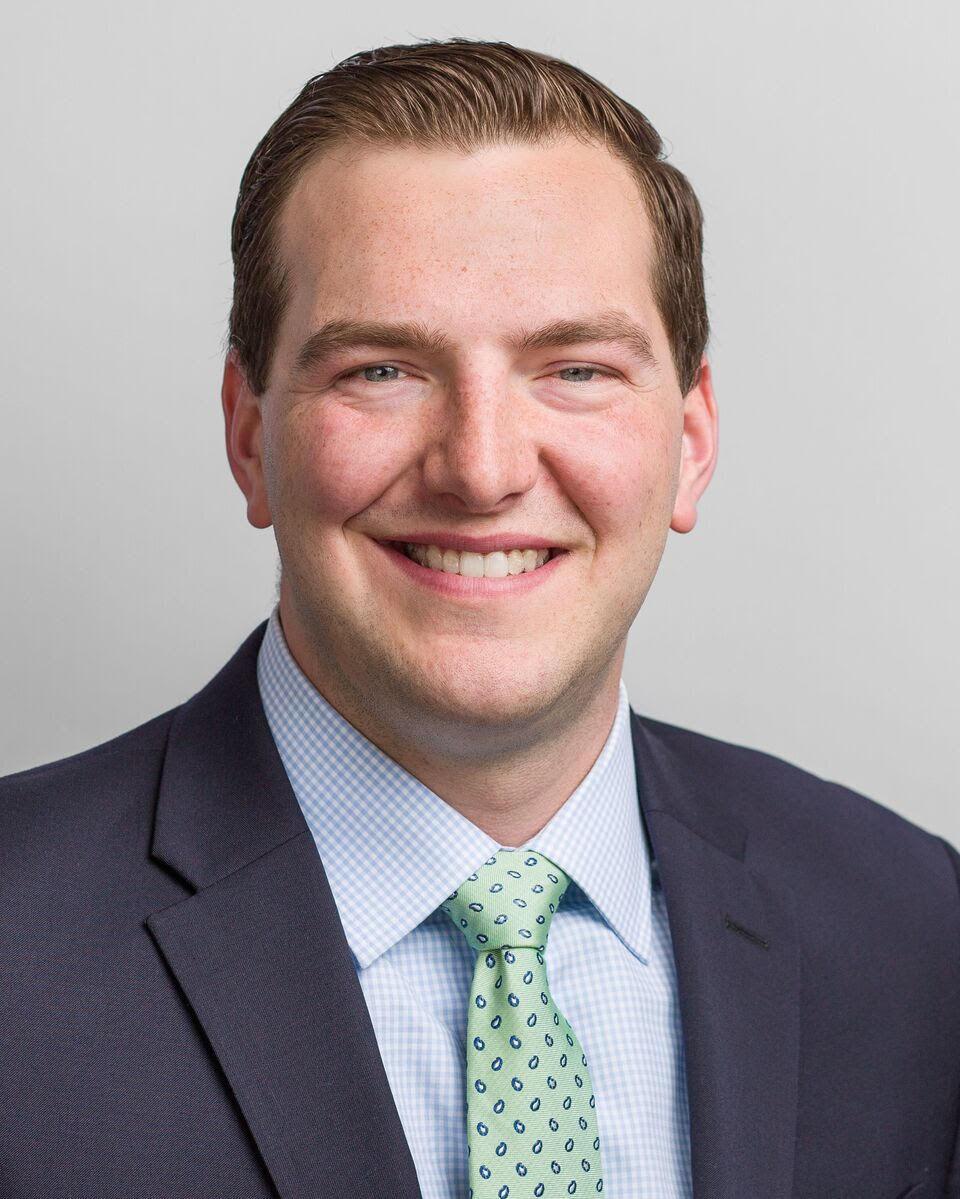 One of the first questions most students ask about clinics is what the supervising staff are like, and every student I asked had nothing but great things to say about the professors and supervising attorneys involved. Being responsible for real cases can make a newcomer nervous, so it was a relief to hear how much students appreciated those assisting them. Most often what students discuss about their time, however, is how much their work meant to them. Many of the students end up working towards very worthy causes and help a lot of our vulnerable neighbors along the way. Not only does everyone consider it to be a great, practical experience, but it's very meaningful work that makes a great impact. …
I think joining the Immigration Law Clinic is a crucial step to prepare for the real world. I'll have an advantage over other new attorneys who did not utilize their school's clinic because I'll have the confidence and experience to be more self-sufficient. In regards to the Immigration Law Clinic specifically, immigration law is not easily self-taught. Rather, the best way to learn how to be an immigration attorney is to experience it, and that is what I'm most excited about. When someone's livelihood is on the line, you need to be prepared for whatever the situation calls for. Practicing this through the clinic will help with that.
Third-year student Zoey Vilasuso, 25, is from Morgantown. She worked this summer at Childlaw Services Inc. in Princeton, and will work in the Child and Family Advocacy Clinic in 2021-22.
We do a lot of family court work, we do divorces, child abuse and neglect, domestic violence, and I think some work with housing and things like that. This is only for third-years, but I'm really involved in the Public Interest Advocates at the law school, and so I've been doing this kind of work for my summer experiences. …
We get to basically practice with our Supreme Court Rule 10s. So we are allowed to practice and give legal advice under a supervisor who is a licensed attorney. It's a lot of hands-on experience, getting to actually represent clients in hearings, writing court documents, all kinds of things really. I think it's kind of like the icing on the cake: You learn so much in law school, but now we're kind of getting to actively do it — see what we learned. …
It's not the same for every clinic, but I know mine and a few others are 14 hours for the entire year. It's a seven-credit kind of course. So I'm taking two other classes with it, but it will be taking up the majority of my time personally. …
I hear amazing things about it. I know all my co-workers this summer did the exact clinic that I'll be in, so it's it's a cool way to bond with lawyers all over the state, too.
Third-year WVU College of Law student Samuel Burkhardt, 25, is from Lyndhurst, New Jersey. He worked this summer at Sarmasti PLLC in Fairfield, New Jersey, and Sammons, Olivero & Paraschos in Huntington. He will work in the Litigation and Advocacy Law Clinic for 2021-22.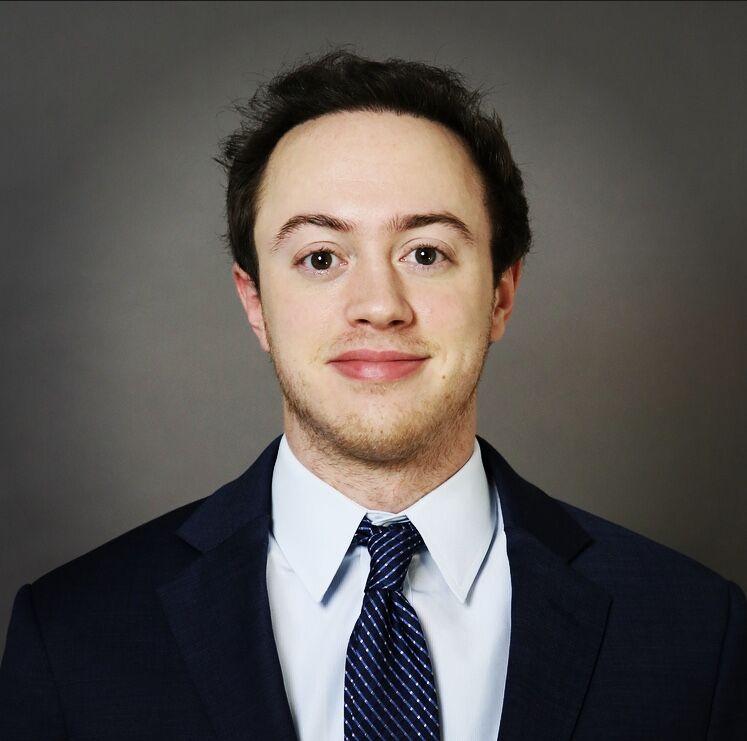 I think it's a great opportunity to really take the skills that we've learned in our classes and apply them to underserved individuals in West Virginia. And it really gives us a good opportunity to practice the skills that we've learned in classes like Trial Advocacy and Professional Responsibility, and really be able to sit down and empathize with these individuals based on their lived experiences. And to have an opportunity to do that for individuals in West Virginia is a great experience. It's something that's incredible to be able to give back to the community that we're living in. …
There was an information session held last year. I'm a member of the Law Review, and there was a number of individuals who were on the Law Review last year who had experience in the clinic, and they really just talked about how it's a great opportunity to not only serve the individuals in the community of West Virginia, but really to begin to hone the skills that we've learned in law school and really … lines up in a way that is conducive to professional development. …
With clinic, I'll be also in three other classes. So it'll be a little bit heavy, especially with Law Review. But I think after working all summer and having the opportunity to do some work like this in the past at externships and internships, think it'll definitely be manageable.